Hey Hey!
So glad you're here! Really. I'm starved for conversation that doesn't involve the word "minecraft" or a discussion of the newest lip-sync app.
You'll find posts on gardening and landscaping, home DYI projects, cooking and family life, all on a realistic budget. Honestly, who buys $100 pillows? Especially since you can make them for a third of that price? Although, I do love a good deal and have been known to wait for a sale, I won't sacrifice quality for price. Cheap isn't always frugal.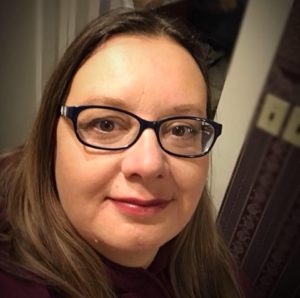 I was raised in a family that made stuff. It was cheaper that way. Every spring a garden was planted and every summer, we weeded. My first job was picking potato bugs for a penny a bug. In August, we canned and made jam from the produce. I learned to sew with a needle at age five. According to my mother, it kept me occupied and out of her hair. Traditional parenting seemed to have involved a lot of "go occupy yourself". We camped, fished and picked berries for fun. I helped build rock walls, stack wood and had to learn how to change a tire to get my driver's license. The world has changed a lot since those days, but those skills have come in handy when I started to create my dream haven home for me and my kids.
The name Hedge Toad also comes from family. My mother's cousins created a game with this nickname many decades ago. It made me laugh at age three. Now, it makes us laugh with good memories. Those memories are the foundation I want to build our family life upon. I'm planting my own gardens, building chicken coops and thinking of building my own rock walls. With a new old house, I'm painting, repairing, installing, and figuring out what to do with weird walls and second staircases.
Keep up with my adventures and share yours on my facebook page!