If you live in the Pacific Northwest, one of the things you have to deal with is Blackberry bushes. They are insidious. They lurk in the corner of the yard or spring up where you least expect it and are impossible to destroy. Blackberry bushes the cockroach of the plant world. Turn your back for a moment and they will take over your entire yard.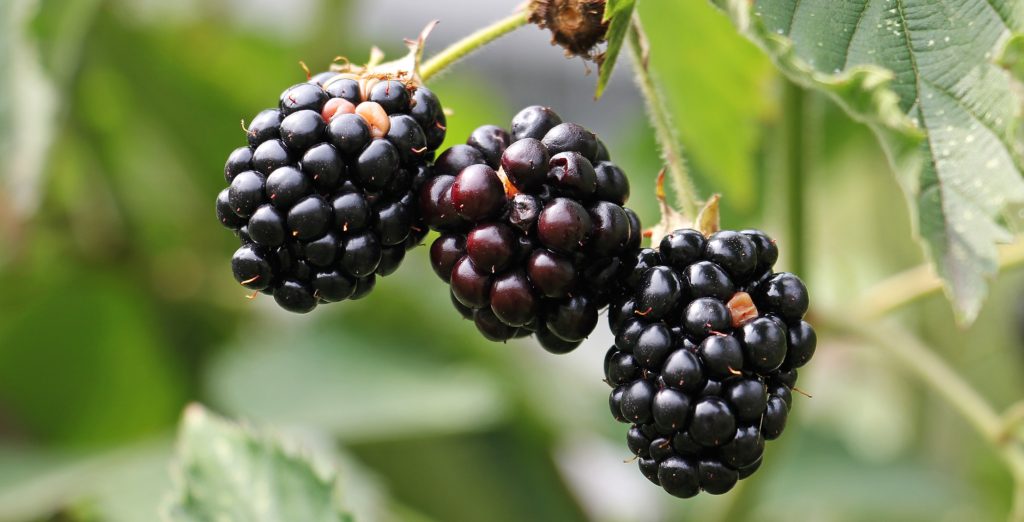 Blackberries have one redeeming quality. The berries are nice. For one month, we pick like crazy and then back to eleven months beating them back.
Taking Back The Yard
The yard of my house had been neglected for a while. The previous owner were in the midst of rehabbing the house when they decided to sell. The yard was not a priority. It's also quite large with corners that were completely ignored. The deer had babies in one of those areas. Another was a 10 foot high blackberry bush growing through four other bushes. My focus last summer was desperately attempting to rehab enough to have children in bedrooms and a place to relax. The lawn was mowed, but I just didn't have time for much more.  The contractors finally finished at the end of August and I had to prepare for the house painters. One of the biggest chores was to remove the blackberry bushes from walls of the garage. It was a nasty, painful job.
First, every vine is covered in thorns. Second, the vines twine around each other. Third, the vines spread over each other and bury themselves back into the ground. It's a tangled mess. Vines have to be cut into multiple pieces to untangle – sure, brute force can work, but mostly it's a process of "cut – pull, cut again, pull again; repeat".
Precautions and Tools
If you get ready to tackle one of these bushes make sure you dress the part. Long sleeve and thick material shirt, jeans and leather shoes. Those thorns will grab any cloth and penetrate it. After 20 minutes, I usually look like I've been wrestling a feral cat.
What I really want to share is these gloves I found: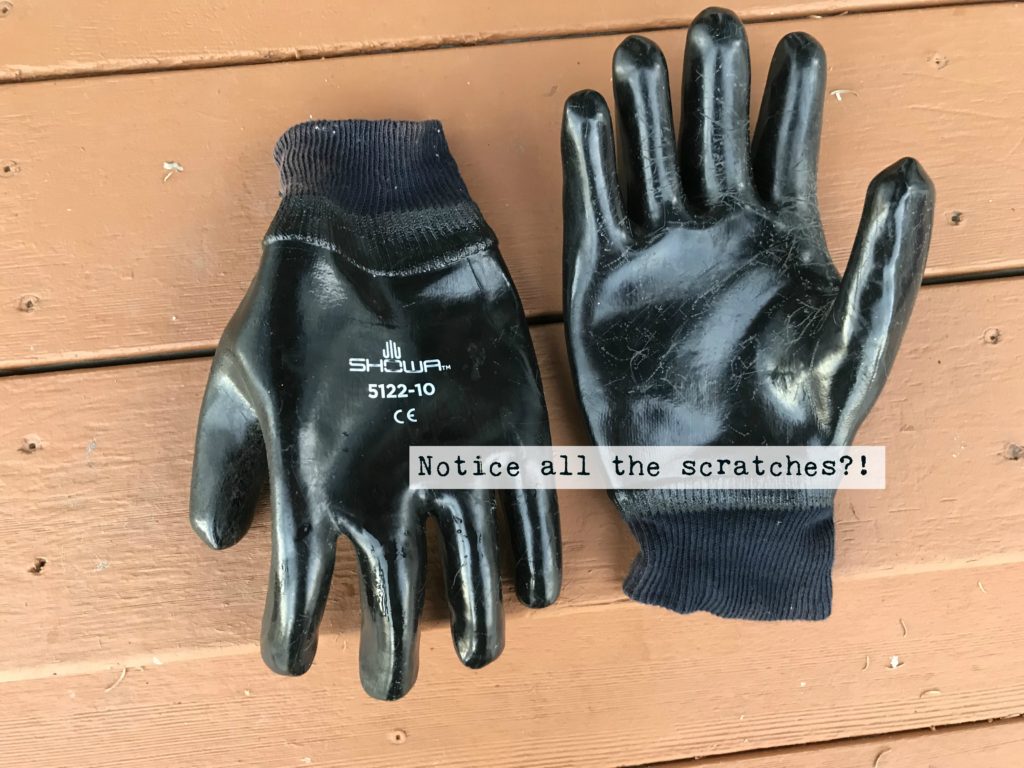 SHOWA 5122 Neoprene Coated Sanitized Glove, Cotton Liner, Chemical Resistant, Large (affiliate link). These are the best gloves for dealing with blackberry bushes, by far. I know they have a chemical industrial use, but I've tried at least a dozen other pairs before I found these. Cloth and leather; budget and expensive… I ended up with scratched and bloody hands with them all. These Neoprene gloves have never been breached by a thorn. I've used them for several bush removals. You can see what the thorns did to the gloves, but my hands where perfect, even after long term use. I found them at my local hardware store and they were less than $10.
If you're going to tackling blackberries soon, pick a pair up. You won't be sorry.