The first time I drove by our new house, it looked huge. Way to big for our family to handle and probably requiring too much work to restore. But the yard… I could see lots of space for a garden, chickens and maybe even apple trees. All the things I really wanted in a yard. And there is a garage. And… The more I looked at the house, the more I started to like. Plus it would cut my hour long commute to about 10 minutes. I called the realtor the next morning.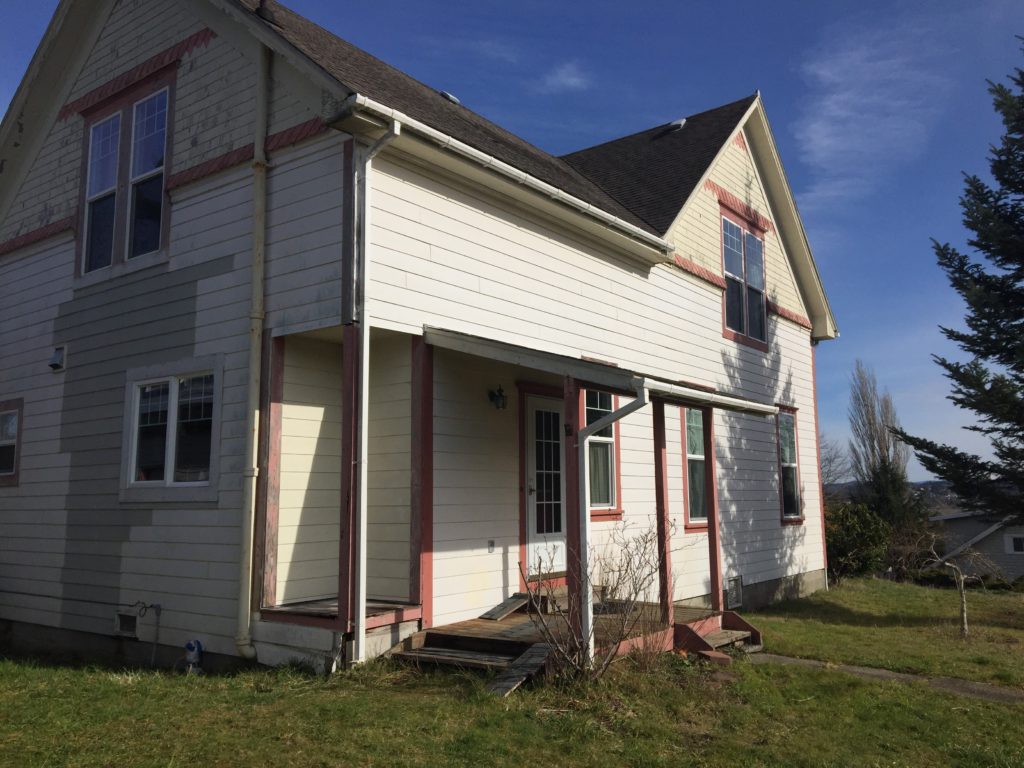 The house was build in 1895, or there about. It's a interesting mixture of old and new. One previous owner had updated some areas, another had updated others. They'd had grand plans, but stopped halfway for some reason. Their work was my gain!
There's a fully updated kitchen, but bare walls and floors in the dining room. I'm pretty sure the planks are original to the house. Traditionally, the planks were covered with a heavy rag wall paper. Remnants of that can be seen along the top. I'm still not sure what I'm going to do with this wall. Someone suggested leaving it as is, but no. Interesting, but ugly.

The view from the living room shows the other side of the town on the river bend. Typical of a 100 year old house, there are not huge windows taking advantage of this panorama. My 10 year plan includes a remedy for that and the addition of a deck. I can already see it.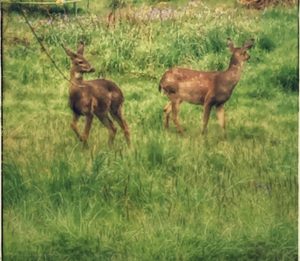 We moved in June and my first priority was to make sure the house was ready for winter. It hadn't been lived it for several years, which the deer and other critters really enjoyed. They moved on when the lawn was finally mowed and I tackled the blackberry bushes. We also had contractors repairing areas of rot and a porch that threatened to collapse. They also finished the siding project that hadn't been completed. Once all the outside work was completed, the painters started. House painting is one of things that seems easy, but it really a painstaking exhausting job. With 30 foot ladders. It took the professionals over a week to paint the entire house and garage. It probably would have taken me three months. Some things really are worth paying someone else to do.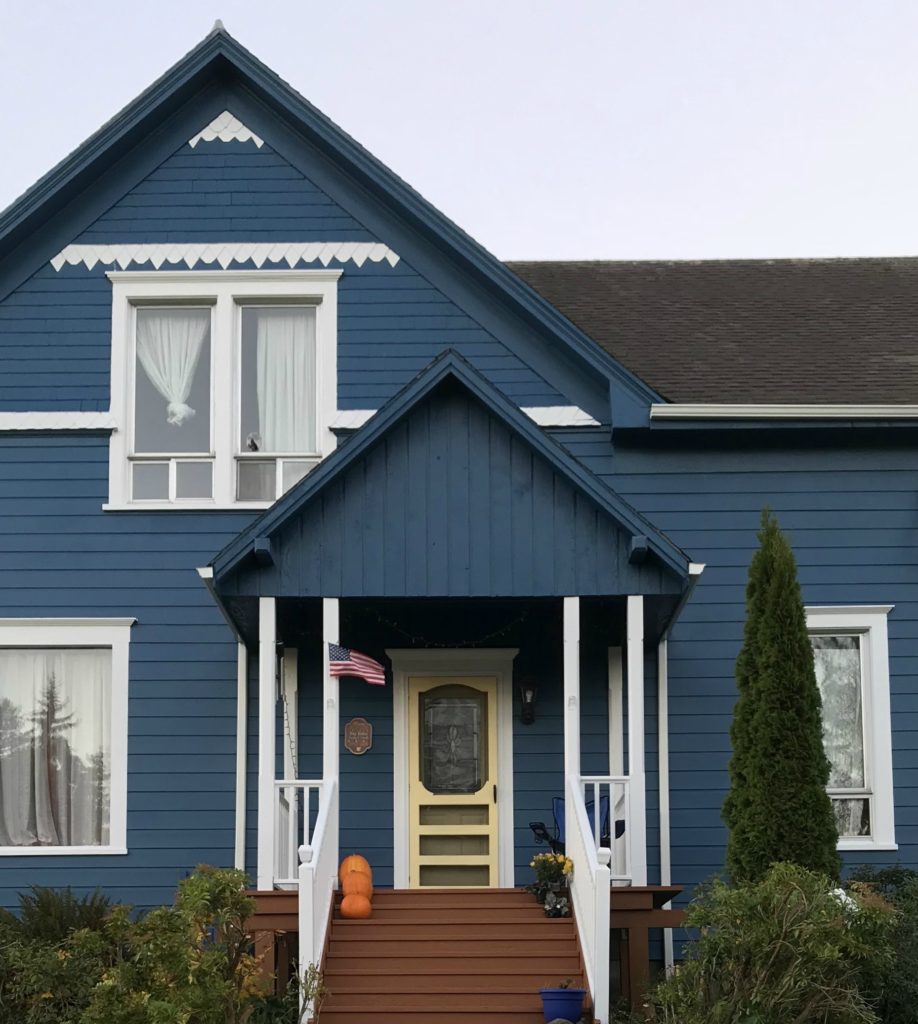 Turned out well, didn't it?